Bridging Talent and Organization
to work out challenge and needs.
Our
Competitive Advantages
Focus on company culture
We pay a lot of attention to "Company culture" during selecting candidates. When approaching clients, through our survey or Client meetings, we are able to define the company culture in order to suggest the most suitable one, contributing to the last-long cooperation between enterprise and staff.
Seeking for candidates called "A-player candidates"
We give a hand to select the best candidates who hold the potentials of an "A-player in order to bring the highest value to Enterprises. With each new recruited talent, we hope that they shall become a level of growth for Enterprises.
Huge Database and Network
We utilize multiple channels of recruitment, highly-effective talent matching system, databases with more than 500,000 selected candidates, well-known job boards, social media, direct approaches, cold calls, market research, networking, referrals and targeted search. We strive to be a leading agency in HR& Tech
Fluency in the locality
For candidates: As a HR consulting company in Vietnam, we are keenly aware of expectations and values of Vietnamese candidates when summiting application for a job, from which we can take care in the best and lasting way for candidates.
For customers: The recruitment consultant team has many years of working experience in the recruitment field with many sectors and functions so that they can advise clients the professional recruitment solutions and introduce to the enterprise the most suitable candidates.
Dedicated Service
On average, we present shortlisted candidates within 3 - 5 working days; equally 45 working days for hiring circle (from getting JD to full-fill).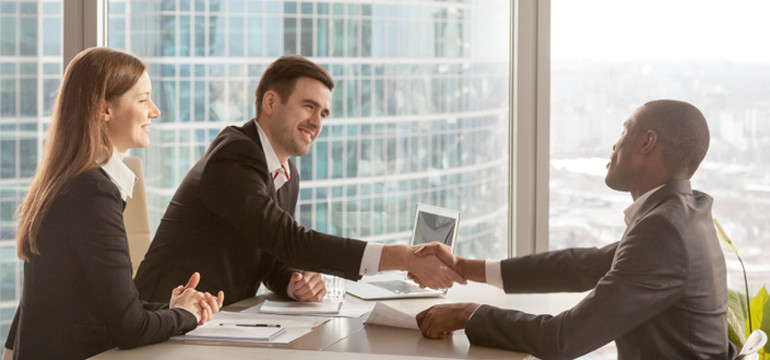 In the spirit of building lasting relationships with long-term customers, we focus on the mutual respect in the general career provisions as well as the quality of potential candidates. All the candidates shall be interviewed in the way of face-to-face before appointed to the customers.
Besides information about Human Resources, we also provide the panorama of common ground on the market so that customers can fill their vacancies at suitable times. In the spirit of building the trust, we specifically companyly with the security of information from both the customers and candidates.